Floral Spring Dinner Party | Tabletop No. 2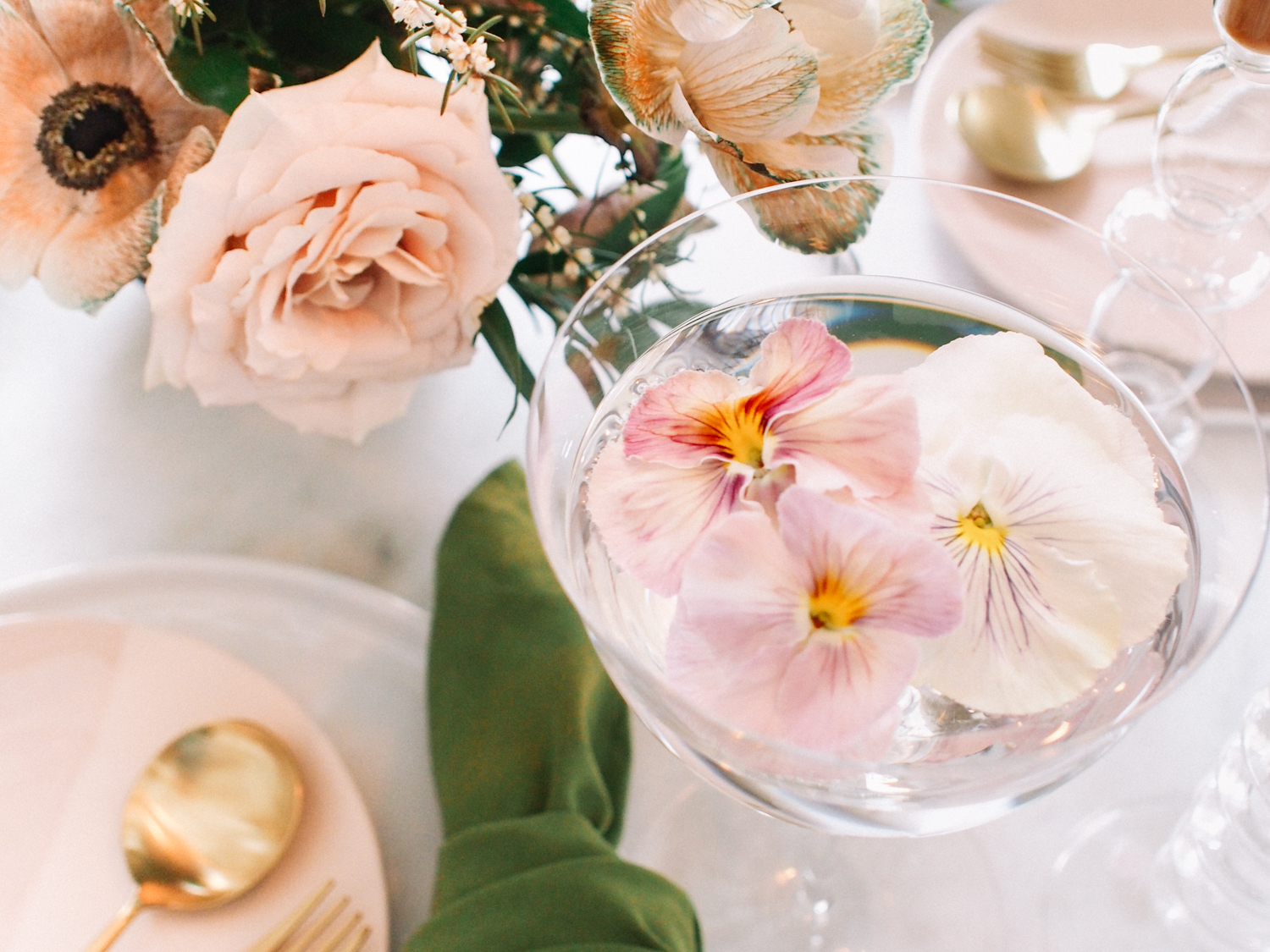 Inspiration for hosting a spring party
Category: Entertaining
Read Time: 3 Minutes
It all started with these flowers, have you ever seen something so gorgeous? I've always known that nature was a big inspiration when designing, but this tabletop just proved how much it actually influences my choices. I've always loved the mix of pink and green, and this palette naturally lended itself to the first tabletop of our spring season.
Starting with the palette taken from the flowers, I pulled in some new plates (gifted for my birthday, my friends know me too well;) from Anthropologie, simple green cotton napkins, gold and white flatware, and accessories to finish off the table. The plates are different textures which I thought was such a fun way to add interest while still keeping them simple.They brought the perfect pop of color set on top of our everyday white plates.
The delicate wine glasses with a tulip rim were the ideal choice to showcase fresh edible flowers. While guests won't necessarily be chomping down their fresh flowers, I think they make such a beautiful garnish in a glass of rosé or even a glass of water.
Rust colored taper candlesticks grounded all of the pink on the table. I LOVE some pink, but even I know that too much isn't always a good thing. It can start to come across as way too sweet. So I always try to incorporate some fun neutral combo to tone it down. Other great options to mix with pink could be mustard, a dusty blue, white (a classic), or any shade of green.
This would be a great table to kick off spring entertaining with your friends or family. It's simple, playful, and can be customized to suit some of your own favorite spring colors.
Do you guys love the pops of rust and green? Or do you usually stick to a more classic spring palette for your tabletop decor?